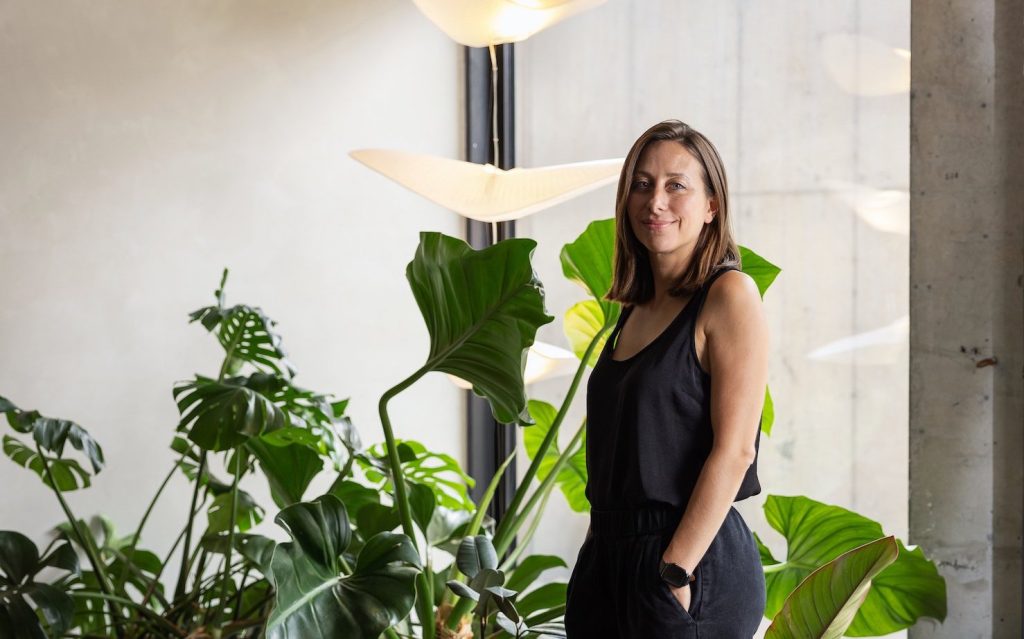 Behind Brooklyn's Fall Yard Sale: A Fusion of Art, Craft, and Design
OAD Interiors has unveiled its forthcoming event, the "Fall Yard Sale" at The Brooklyn Design Center. Co-curated with ADORNO and set to span from November 7th to December 7th, 2023, this isn't your average yard sale; it's a synthesis of sculptural furniture, functional art, ceramics, and the intricate tales they tell. Located in the heart of Williamsburg, New York, this affair aims to bring the enigmatic world of interior design to the foreground and shed light on the symbiotic relationship between designers and craftsmen.
"The idea behind introducing the Fall Yard Sale is to showcase local makers and designers," explains Melissa Anderson from OAD Interiors. The event draws an intricate parallel between interior designers as curators and the eclectic blend one might come across at a conventional yard sale.
The Makers, The Curators, and The Stories They Tell
The curated exhibition is an intricate palette of items ranging from modern-day artistry to age-old treasures. However, beyond the physical items on display, the event challenges the conventional understanding of interior designers. No longer just buyers, interior designers act as storytellers, curators, and visionaries who emphasize the bond shared with the craftsmen.
"I see us all as artists so collaboration and support is so important," Melissa reflects. Bringing in handcrafted items always elevates a space, offering clients unique pieces they resonate with.
One might even say that the event is an "ironic contemplation" on the world of interior design. Delving deeper into this notion, Melissa elaborates, "Part of the interior Designer's job is like that of a picker at a Yard Sale. Finding these one-of-a-kind pieces and weaving together a narrative through curation sets them apart."
The Brooklyn Design Center: Bridging Designers and Makers
The brutalist venue at 125 Borinquen Pl, which is also the office space of OAD Interiors, has emerged into a hub where the spheres of interior design, furniture, and product showrooms converge under the name Brooklyn Design Center. The location is also home to the neighboring design studio Catherine Belove and Furniture store Atelier Belar, co-hosts of the event.
"We hope these events will fortify the bond between designers and makers," Melissa optimistically notes. The emphasis is not just on the event but on fostering a lasting community.
Art & design enthusiasts have much to look forward to, with featured artists and designers like Forma Rosa Studio, Swell Studio, Niles Fromm, Bowen Liu, WrenLab Ceramics, and Studio SII, to name a few.
As co-curators of the event, ADORNO's involvement adds a layer of reputation and community. As Melissa says, "ADORNO is well known in the community for focusing on makers and for their ability to curate with unique and fresh perspectives on design."
Functional Artwork: The Gray Area Between Art and Design
Distinguishing between art and design, especially in the realm of functional artwork, is a topic that's gaining traction. Melissa sees function as a subjective concept. "It's pivotal to understand what function means to each client. There are pieces in this show that challenge the boundaries of art and design."
When asked about what attendees can take away from the Fall Yard Sale, Melissa's vision was clear: "I hope they get introduced to fresh works, ideas, and relish the craftsmanship and allure of the artifacts. It's something that holds value regardless of your profession in the design domain."
Selected Projects by OAD Interiors
Looking Ahead
Melissa envisions this Fall Yard Sale as an annual rendezvous. By merging exhibitions into OAD Interiors' new studio space, the future looks promising.
For those setting foot in the realm of interior design, Melissa offers a pearl of wisdom: "Always consider the context and environment. Through material, color, form, and style, pieces should play off each other and their surroundings."
As the lines between design and art blur even further, Melissa anticipates even tighter collaboration between the two domains. The integration of art into interior design isn't just a trend but the future, and events like the Fall Yard Sale showcase precisely this vision. As autumn leaves fall, the Brooklyn Design Center will come alive with a confluence of art, design, and storytelling. Here's what you need to know:
Participating Artists and Designers
For more information, follow OAD Interiors on their Instagram @OADINTERIORS. Likewise, stay updated with Adorno on our Instagram @ADORNO.DESIGN.