"Larry's Lounge Chair" by Project 213A – Timeless simplicity with a bold twist
Project 213A is a European design house founded in 2020 as an idea by four friends linked by a common design philosophy. Based in Portugal, the project became reality with its launch in September 2021. The studio's goal is to create modern, as well as unique, furniture and home accessories that are timeless with a commitment to work towards a more sustainable future.
The name of the brand "Project 213A" refers to a London-based address where all four founders have each lived in at different times throughout their studies. The building where their home stood, above a launderette, is featured prominently within the studio's logo.
Project 213A's approach to design combines timeless forms with a cohesive craft aesthetic. Simple yet ingenious, "Larry's Lounge Chair" features a continuous metal frame bent and shaped to form the base for a rich natural leather or suede seat.
The chair's frame is engineered by shaping a single metal rod to yield an elegant, minimalistic design. Combined with rich sustainable leather or suede for the seat and backrest, the lounge chair tailors itself for both classical and modern surroundings.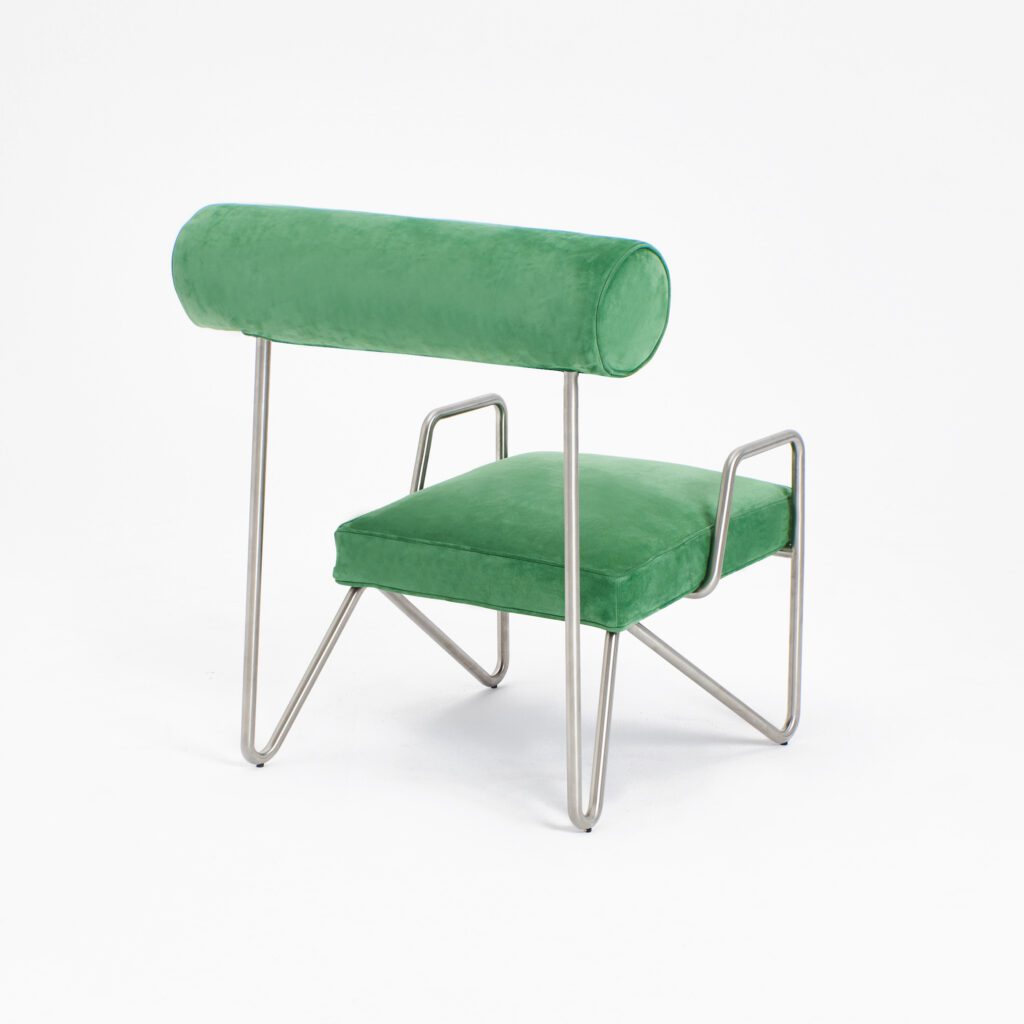 "Larry's Lounge Chair" is available in two variations – rich tan leather or bold green suede.
Each product produced by Project 213A is responsibly manufactured in selected Portuguese factories and family run workshops to provide a considerate way of production while minimising wasteful practices.
View all available works by Project 213A >