The Tactile Luxury of Emma Terweduwe's Jacquard Woven Textiles
Emma Terweduwe is a Belgian textile designer and artist specialising in jacquard weaving, whose design philosophy is grounded in creating textiles that stimulate our sense of touch, critiquing our fast-paced and superficial society's obsession with appearance over substance. Her pieces are luxurious and expressive, combining natural and durable materials, strong and colourful graphic design, and a unique process of felting woven fabrics.
Portrait: © Sam Gilbert // Pieces: © Ines Vansteenkiste, Lydie Nesvadba // Process: © Patty van den Elshout
One of Terweduwe's standout collections is Gradient, a series of jacquard woven rugs made from a blend of Merino wool, Mohair, linen, and cotton. Terweduwe's process involves felting and manipulating the fabric after weaving, resulting in a three-dimensional rug with organic shapes and textures that look and feel luxuriously tactile.
"Through a series of carpets, blankets and scarfs, I invite the user to thoughtfully touch, feel and treasure."
– Emma Terweduwe
The Gradient collection is a testament to Terweduwe's design philosophy, which prioritizes the handmade and the tactile. The rug has no real front or backside, as both are equally valuable and express different feelings, allowing the owner to enjoy different textures and perspectives. The Gradient collection is made in collaboration with TextielLab Tilburg, an artisanal weaving studio that shares Terweduwe's commitment to preserving local crafts and traditions.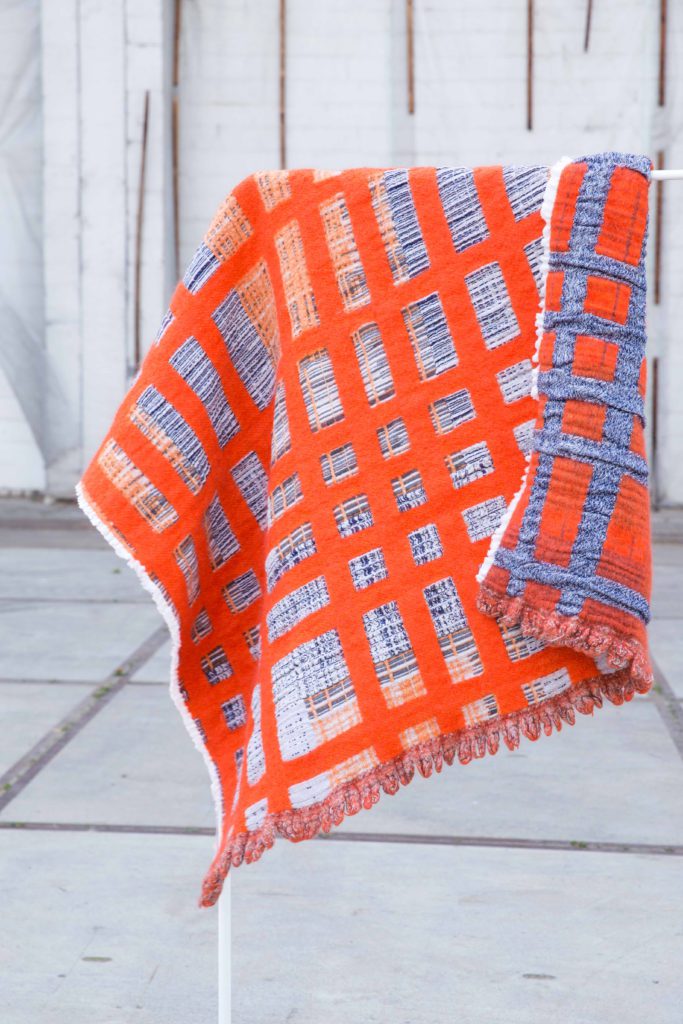 Emma Terweduwe's work is a reflection of the richness, diversity, and creativity of the Belgian design sector, and can be seen at Salone Satellite as part of the 'New Belgians' booth, organised by Belgium Is Design, this year's edition of Milan Design Week (18-23 April 2023).

Fiera Milano, Rho ​
​SaloneSatellite
​Pavilion 13-15
​Belgium is Design / Stand D13-E08 ​
">Explore the unique handcrafted textiles by Emma Terweduwe through ADORNO's selected works by her and purchase one of her tactile pieces here >
---
BIO