Buyers protection
Certificate of Authenticity

A signed certificate from the maker is always included in the box.



Lowest price guaranteed

Find a lower price from the seller, we'll match it.



Secure online transactions

All personal information that you send to us is encrypted and cannot be viewed by others.



100% insured global deliveries

We arrange worldwide delivery, and every shipment no matter the price is fully insured against damages.



14 days return policy

In the rare event, you receive a piece that you are not fully satisfied with, you can return it within 14 days of receipt for a full refund except return shipping costs. Made-to-order items are not eligible for return.



Questions? Ask the maker.
Request customation
Make an offer
Chat with the maker
Message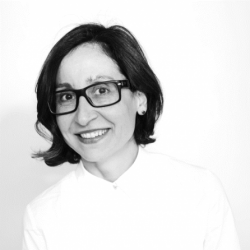 About the designer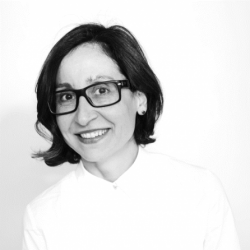 Istanbul-based, London-trained architect and designer Nilüfer Kozikoğlu\'s work is focused on material properties, organic compositions and their variable states, and she is best known for her work in concrete, including design and furniture production. Kozikoğlu is interested in peculiarities of form and design that evoke the animated properties of space, especially with materials such as concrete and cement. Her interest in dynamic forms is reflected in her installations and designs, which weave together digital technologies and handcrafted processes as on-site and workshop experiments. Nilüfer runs her practice as partner at the Tuşpa NK agency for architecture, and the urban material workshop Urban Atolye.
Curated by
New Solid is a vision to feel and live with art. It is the first show of Casa Nueva, a livable gallery space and apartment hotel initiated by designers River Valadez and Sebastián Arroyo Hoebens, built on the idea that art can be inhabited. We invite visitors to participate in the dialogue among transdisciplinary works from the contemporary art and design scene. It concerns functional art designed and conceived by artists from two magnificent cities, Mexico City and New York, in a correlation founded in geometry, technology, and crafts. The artworks, bliss for the contemplative eye and a joy to use, will invite the beholder to examine the floating and multidimensional character of concepts such as mass, volume, or weight. The location, equipped as a functional living space, can be found in the historical center of Mexico City. The event will be part of the Design Week Mexico festivities in partnership with Adorno, acting as the international design and logistics platform, as well as Ángulo Cero, an Art Gallery with astonishing designs located in Mexico City, and with the support of Yunuen Sariego, promoter and curator of contemporary art based in Mexico City.