Buyers protection
Certificate of Authenticity

A signed certificate from the maker is always included in the box.



Lowest price guaranteed

Find a lower price from the seller, we'll match it.



Secure online transactions

All personal information that you send to us is encrypted and cannot be viewed by others.



100% insured global deliveries

We arrange worldwide delivery, and every shipment no matter the price is fully insured against damages.



14 days return policy

In the rare event, you receive a piece that you are not fully satisfied with, you can return it within 14 days of receipt for a full refund except return shipping costs. Made-to-order items are not eligible for return.



Questions? Ask the maker.
Request customation
Make an offer
Chat with the maker
Message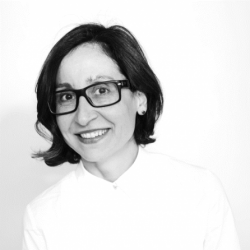 About the designer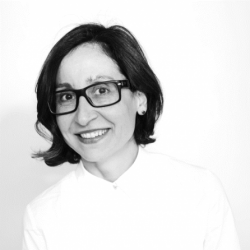 Nilufer Kozikoğlu
Istanbul-based, London-trained architect and designer Nilüfer Kozikoğlu\'s work is focused on material properties, organic compositions and their variable states, and she is best known for her work in concrete, including design and furniture production. Kozikoğlu is interested in peculiarities of form and design that evoke the animated properties of space, especially with materials such as concrete and cement. Her interest in dynamic forms is reflected in her installations and designs, which weave together digital technologies and handcrafted processes as on-site and workshop experiments. Nilüfer runs her practice as partner at the Tuşpa NK agency for architecture, and the urban material workshop Urban Atolye.
Curated by
Presenting "PROXIMITY", a collection created in collaboration with Southern Sweden Design Days showcasing a selection of new work from ten designers and studios. As a whole, the collection contemplates the notion of proximity, interconnection, and belonging. Whether through contemporary references to traditional crafts techniques; the use of locally sourced materials such as wool, lichen, steel, and wood; or playful visualisations of the notion itself, the selected pieces illustrate the importance of closeness, interconnection, and kinship in uncertain times. Featuring pieces by Andrea Santivanez, Andréason & Leibel, Ebba Lindgren, Förstberg Ling, Jóna Berglind Stefánsdóttir, Lab La Bla, Lisa Darland, Louise Hederström, Moa Lönn, and Studio M. Organised by Form/Design Center in Malmö, Sweden, Southern Sweden Design Days is an annual event currently in its second edition, which highlights sustainability, collaboration, development, and innovation in design. This year's theme, as described by the event organisers, "[reflects] on the notion of being close – the connection between people, cities, countries, species, professions, etc". The physical exhibition of "PROXIMITY" will take place at Lokstallarna, Södra Bulltoftavägen 51, 212 22 Malmö from 19 - 22 May 2022.