Nordic Young Designers Network (NYDN): A new platform featuring the work of design graduates
ADORNO is pleased to share the Nordic Young Designers Network (NYDN), a sister platform that presents and promotes the work of Nordic design students on the shared digital platform Graduates.Design.
Established in 2021, NYDN brings together design students from the Nordic countries, design and art academies, student organisations, design professionals, and design enthusiasts to encourage dialogue and debate about the future of design and craft across the Nordics and to showcase the talent fostered at the Nordic academies.
The aim of NYDN is to increase public interest in the work of emerging designers and provide designer members an opportunity to create a valuable network for their professional life. "The initiative from Adorno is inspiring, building an environment of growth that facilitates a platform for dialogue, debate, and exchange, strengthening and challenging the design community for the new generations of designers", University of Bergen's Thanee Andino (Assistant Professor, Department of Design) & Ashley Booth (Professor of Visual Communication, Department of Design) explain. "We value these qualities, assuring a quality of education through participation and constructive criticism. We are excited to nurture an international student environment and binding collaboration throughout Nordic countries".
NYDN features projects by students at Aalto University, Aarhus Academy of Fine Arts, Beckmans College of Design, Iceland University of the Arts, Konstfack, Oslo National Academy of the Arts, Royal Danish Academy, and the University of Bergen. In collaboration with the participating Nordic design schools, the network works to provide a space for graduating design students to share their work with a growing Nordic and international audience; to facilitate and further collaboration between students from different design schools and departments across the Nordic region; and to inspire debate about what contemporary Nordic design is.
"We are moving towards blending traditional craftsmanship with modern technology, resulting in characteristic surfaces with many personalities, like the ones we see across the different academies involved", Andino explains. "I like to think that together we can strengthen what the Nordic design is already known for, creating brilliant and striking designs focusing on sustainability and ethics in our day-to-day practice and being critical in shaping the future".
---
New Nordic Designers Award 2021
As an important aspect of the NYDN, an award for the five best projects, titled the "New Nordic Designers Award", was granted in March 2022. In its first edition, an international jury with different areas of expertise was assembled, including Pil Bredahl, with 20 years of experience in curating; Marc Benda, founder of Friedman Benda and a leading expert within international collectible design; and Rosa Bertoli, design editor of the design and architecture magazine, Wallpaper*.
Based on three criteria – 1) artistic level and personal expression; 2) level of innovation regarding technique, materials, and idea; and 3) technical level in terms of project execution and physical processing – the jury assessed fifteen nominated projects from the NYDN and awarded five projects the "New Nordic Designers Award". The 2021 award recipients are Alves Ludovico, "SUPER SWEET SERIES"; Ingrid Segring Björklund, "MOMMA & MORMOR"; Maxime Olson, "RANSOMEDÍUTÓMIS"; Mio Elias Halvarsson, "AND YET HERE WE ARE"; and Signe Boisen, "INTERNAL FRAMEWORK".
Together, the five recipients offer an interesting view into design as it is today and where it is headed. They present a well-balanced series with two installation-like pieces (which refer to the personal and the societal) and three more classical pieces (which illustrate different aspects of craft: new material use and two different approaches to fine handcraft). In their selection, they exemplify that design can open conversations and push boundaries, which, to the jury, represent important qualities in the field of design as it continues to grow and change through the work of young designers.
The winning "New Nordic Designers Award" projects will be exhibited at 3DaysofDesign in Copenhagen, 15-17 June 2022.
Alves Ludovico, "SUPER SWEET SERIES"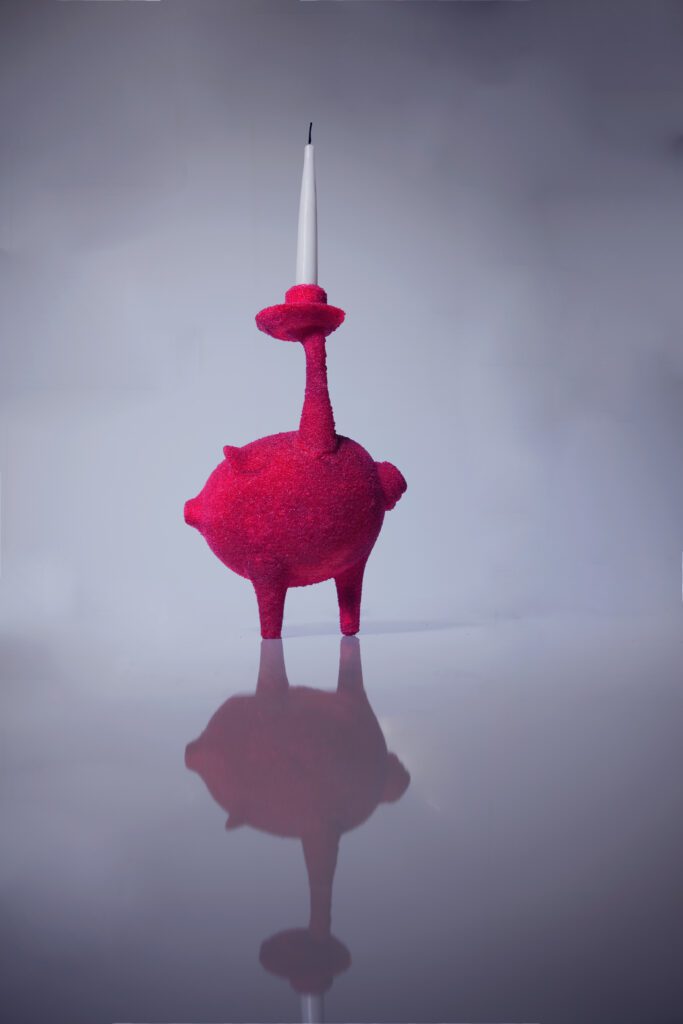 The "SUPER SWEET SERIES" by Alves Ludovico infuses personal narrative, material development, and humour into a series of colourful, bio-plastic objects. Together, they illustrate how young designers can work in a very classical design approach and still come up with something that is surprising and new. Design editor Rosa Bertoli notes that "developing new materials and new ways of building objects is a skill that new designers should have and [this is something that we] would like to award".
Visit Alves Ludovico's showroom // Learn more on Gradutes.Design
Ingrid Segring Björklund, "MOMMA & MORMOR"
Storytelling and process take centre stage in Ingrid Segring Björklund's installation "MOMMA & MORMOR". Juror Rosa Bertoli, design editor for Wallpaper*, describes that "the work is powerful in its material experimentation and story, encapsulating something which is a very personal, yet untold part of history". With material research, execution, and narrative strongly tied, the piece exemplifies a deep understanding of Björklund's design philosophy within a well balanced, detailed construction.
Learn more about Ingrid Segring Björklund's "MOMMA & MORMOR"
Maxime Olson, "RANSOMEDÍUTÓMIS"
Maxime Olson's multifaceted installation, "RANSOMEDÍUTÓMIS", bridges the gap between design and technology, presenting work which is both cutting edge, yet looks so ancient. As noted by gallerist Marc Benda, it perfectly encapsulates how "young designers [are] processing what is at their disposal today" in terms of technology, material, and process, allowing them to take "what might be a leap into the unknown".
Learn more on abbout Maxime Olson's "RANSOMEDÍUTÓMIS"
Mio Elias Halvarsson, "AND YET HERE WE ARE"
In "AND YET HERE WE ARE" by Mio Elias Halvarsson, clay takes on a human form, fusing technical and design research with a poignant personal narrative. As described by curator Pil Bredahl, the work is "poetic, with a surface and form that makes the viewer curious about the story behind it". Although not necessarily a classical design piece, the work speaks to a fundamental conversation about design – "we need design to address deeper norms of belonging, representation, and outdated visual aesthetics within the field".
Learn more about Mio Elias Halvarsson's "AND YET HERE WE ARE"
Signe Boisen, "INTERNAL FRAMEWORK"
Signe Boisen's "INTERNAL FRAMEWORK" presents an architectural series of ceramic objects which are ​​quiet and reserved, yet grow within themselves to reveal Boisen's adeptness with her chosen material and technique. In narrative and execution, gallerist Marc Benda explains that "the series greatly exemplifies the maker's deep craft know-how and academic rigour", speaking to the legacy of Nordic craft and aesthetics.
Learn more about Signe Boisen's "INTERNAL FRAMEWORK"
---
About Our Jury
Pil Bredahl
Pil Bredahl has worked in the experimental sector of the design industry, occasionally making forays into more political domains. She was part of the Scandinavian, female-only design group "Kropsholder," which was founded in the late 1990s. She is also a co-founder of the design group FairTradeDesigners.com, created in 2007, which uses the design profession as a social lever to explore and promote sustainable development processes. Pil graduated as Product and Furniture Designer from the Royal Danish Academy of Fine Arts, School of Design, and earned a Master's Degree in Design Theory in 2013, writing her dissertation on design and sustainability. Pil is on the board of I Tråd Med Verden, Design Denmark and at Designmuseum Danmark. She is also one of the main curators of ADORNO.
Marc Benda
Marc Benda (Zurich) is one of the co-founders of the gallery Friedman Benda (Chelsea, New York), which has played a vital role in the development of the contemporary design market since 2007. The Centre Pompidou in Paris, the MET in New York, Fondazione ICA in Milan are some of the international museums with which Friedman Benda has collaborated, as well as with the most acclaimed design venues such as Design Miami and Salon Art+Design. The gallery identifies and advances key narratives that intersect contemporary design, craft, architecture, fine art, and cutting-edge technological research.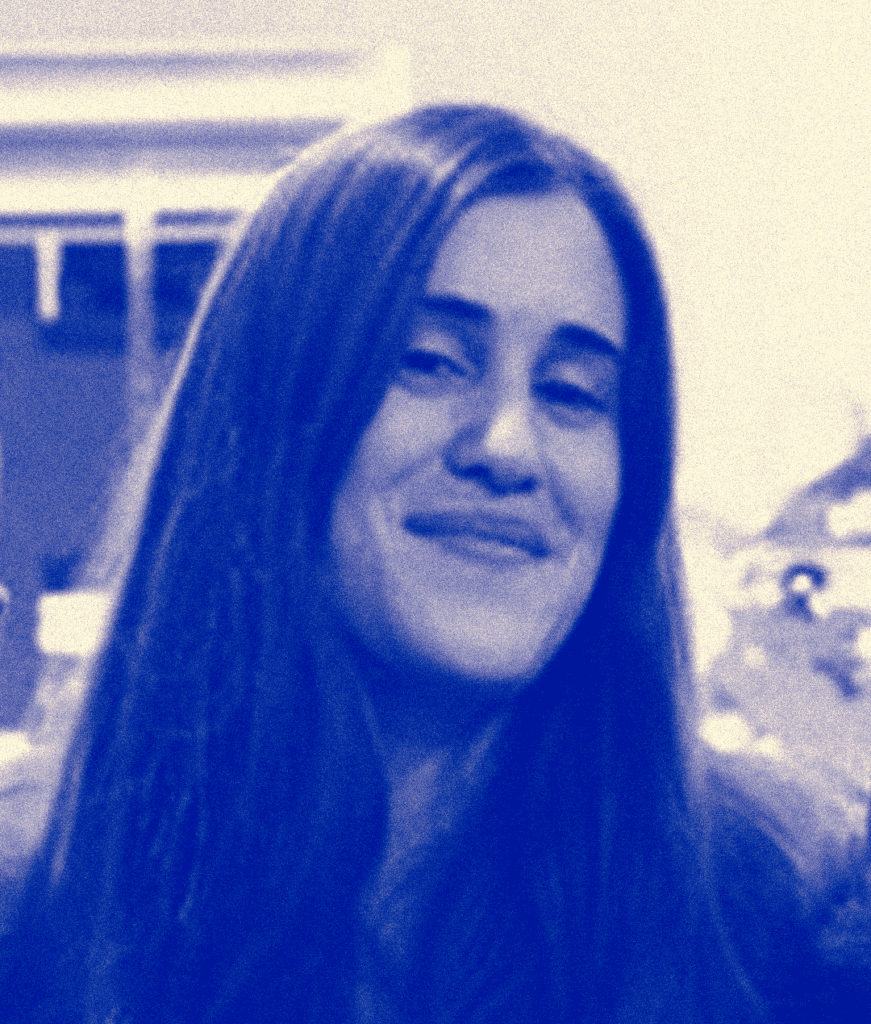 Rosa Bertoli
Rosa Bertoli was born in Udine, Italy, and now lives in London. Since 2014, she has been the Design Editor of Wallpaper*, where she oversees design content for the print and online editions, as well as special editorial projects. Through her role at Wallpaper, she has written extensively about all areas of design. Rosa has been speaker and moderator for various design talks and conferences including London Craft Week, Maison & Objet, The Italian Cultural Institute (London), Clippings, Zaha Hadid Design, Kartell, and Frieze Art Fair. Rosa has been on judging panels for the Chart Architecture Award, the Dutch Design Awards, and the DesignGuild Marks. She has written for numerous English and Italian language publications and worked as a content and communication consultant for fashion and design brands.
The Nordic Young Designers Network (NYDN) is supported by: