Organised by
Feria De Millón & Tove Gallery
Dates
June 8, 2023 - June 11, 2023
Opening Hours
12:00 pm - 9:00 pm
Address
97 N 10th St
Brooklyn 11249
New York United States
Between elitism, speculative pricing and a general lack of diversity, the contemporary art and design world has too long been fostering a close-minded outlook, making the need for democratizing art increasingly apparent. By bringing a careful curation of Colombian art to a global hotspot of the creative industry, New York City, the 1K Art Show's mission is exactly that: to democratize art for the general public and to provide emerging Colombian artists with an international platform.
"[E]ach of the artworks presented in this second edition of the 1K Art Show relates the spectator to questions about the different layers that define us as a contemporary society. Whether it's through genre, race or economic issues. We are very interested in the idea that art, regardless of its price or the age of the artist, has to be a window for us to examine ourselves in the world."
– Juan Rincón, co-curator & organiser of the 1K Art Show
Born from a collaboration between the well-established art fair, Feria Del Millón, and Tove Gallery, the 1K Art Show is presenting its second edition featuring the work of ten of the leading newcomers from Colombia at a price point of around $1,000. From sculpture and photography to mixed media, the curators and organisers of the exhibition, Juan Rincón and Silvana Vergara, aim to showcase the diversity of Colombian art and beyond this, delve deeper into critical issues of today.
This year's rendition of the 1K Art Show will open from Thursday, June 08, to Sunday, June 11, at The New Work Project in Williamsburg, Brooklyn, and will feature the work by Alejandra Quintero, Camilo Villegas, Gonzalo García, Jerónimo Villa, Juan Mejía Parra, María Alejandra Torres, Miguel Guevara, Natalia Mejía, Rodrigo Spinel, and Vanessa Nieto.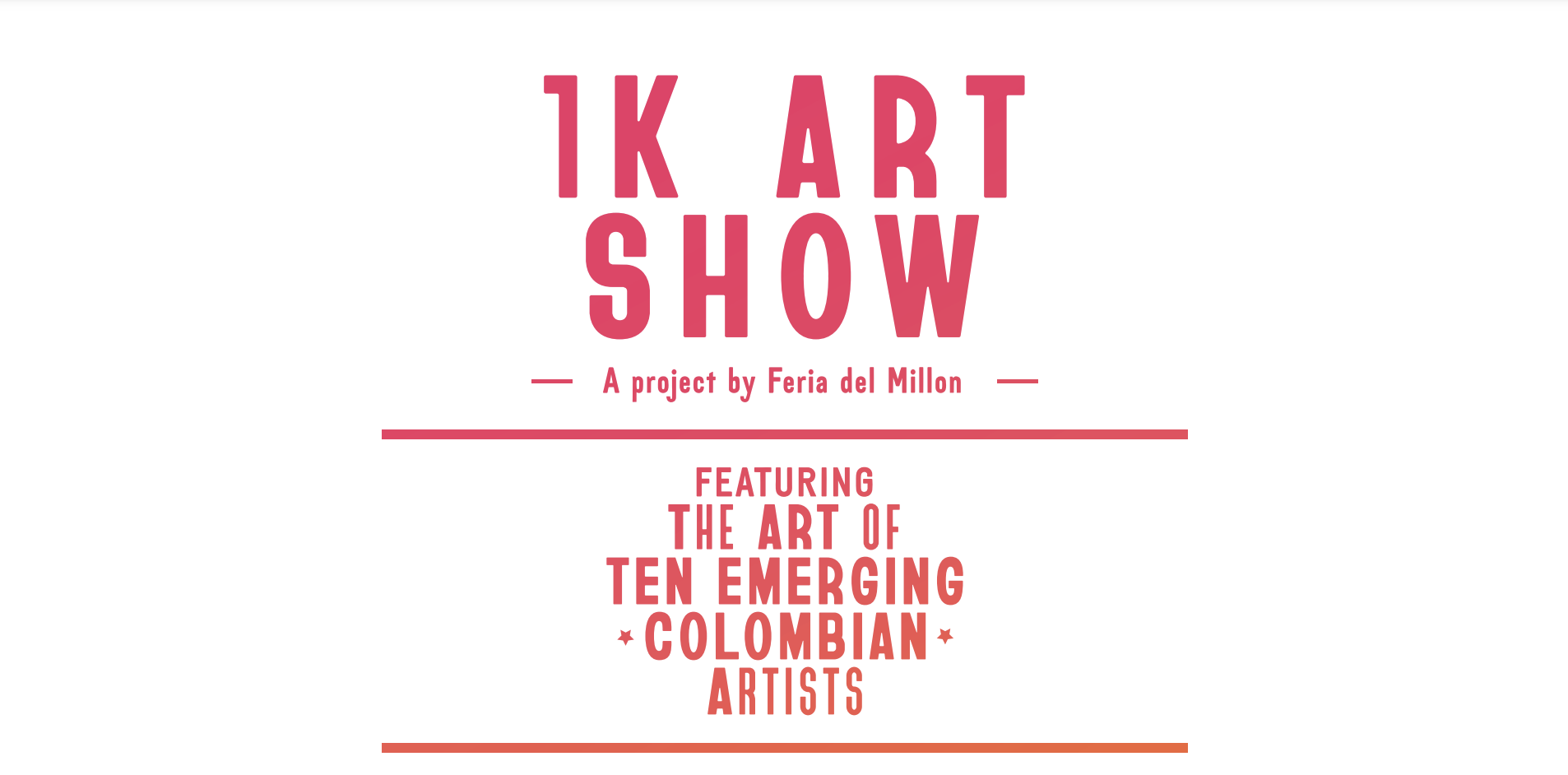 Registration & RSVP
Bookings are closed for this event.